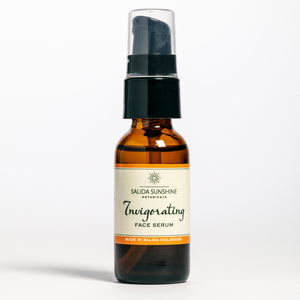 INVIGORATE & BALANCE OILY, PUFFY SKIN

In the palm of your hand combine dime size amount invigorating face serum with 1-2 sprays of rosemary hydrosol or hydrosol of choice. Gently massage your face and neck with upward circular motions. 
Olive squalane, sunflower*, pumpkin*, argan* oils, essential oils (green myrtle, eucalyptus dives, rosemary verbenone, spike lavender), grapefruit seed extract.
Spot check for sensitivity.
1 ounce pump